Riyadh showcases the best of MENA's gaming talent
Saudi Arabia's EGZ claims $400,000 prize in Summoners Rift competition
December 08, 2019, 11:30 AM
Saudi Arabia's EGZ was crowned champions in the main category as the Nexus festival concluded with a spectacular performance in Riyadh last weekend.
An initiative of the Saudi General Entertainment Authority (GEA), the festival was the first to be staged by Riot Games in the Middle East and North Africa (MENA) as part of its strategy to promote eSports in the region. Hundreds of people gathered at Riyadh Boulevard to witness the finales of the six competitions based on the League of Legends as well as enjoy a series of activities and attractions.
Headlining the finals agenda was the 5v5 Summoners Rift competition where EGZ won $400,000 as part of the total $2 million prize fund, after defeating Nasr eSports. Coach Paul Ouani, widely known as 'Kanani', said the last three days was a great learning experience for his team and hopes Riot Games can build on this success.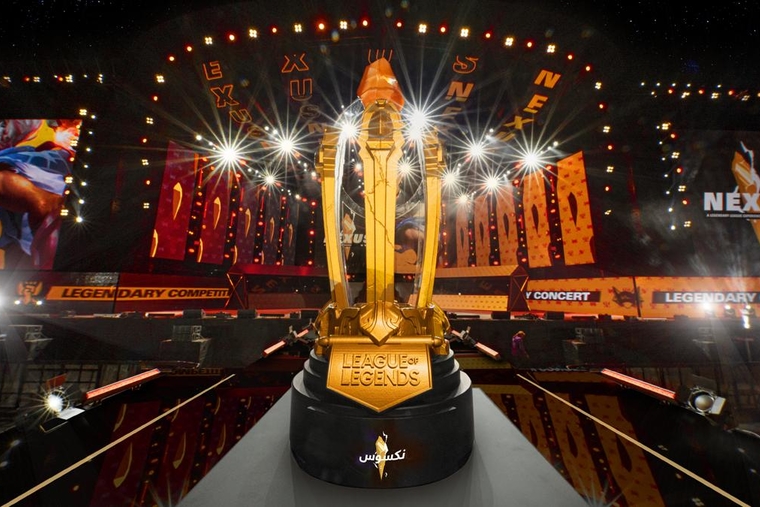 He said: "Having the Nexus festival here is a great decision. There is enormous potential in the eSports especially in Saudi Arabia and other countries in the Gulf and with many people watching online and live at venues, it will only get bigger. The numbers have proved that eSports is a growing business and from my time living in the region, I have seen people of all ages showing a lot of interest and passion towards eSports."
Other winners included 'Bassel for the win' (5v5 influencer final) and 'Abdulrahman 'Toxichill' Bahmaid (1v1 champion).Attracting new audiences is a key focus for Riot Games in growing the eSports industry in the region. As well as promoting gaming, the three-day festival also featured a music concert by America's Mako and The Crystal Method and a variety of entertainment for people of all ages.
Onur Tamer, METAI General Manager of Riot Games said: "I want to congratulate all the gamers who took part and I want to thank the public who attended the Nexus festival.
"As the first event in this scale for the region, it was a fantastic effort by the whole team. We have delivered something that the community has been expecting for a long time and it was great to see strong turn-out during the three days. "Attracting people of different ages is crucial in this region and we wanted to focus on three pillars - the gaming tournament, festival area where the players would interact in activities and lastly the musical experiences."We delivered that and everything was great especially the Cosplay where a lot of people were interested. It is not just about gaming but going beyond that and opening League of Legends and eSports to all people in this region."
He added: "There are no plans as of yet to host another Nexus festival. This event has shown that a lot of people have embraced the opportunity of visiting and learning more about League of Legends. "Having said that, there are other things we want to bring in the future and that includes an Arabic version of League of Legends. We understand that people want us to create a specific Arabic character but it really depends on the creativity and bringing everything together to make it happen."
December 08, 2019, 11:30 AM