HONOR offers value for GITEX shoppers with deals on a selection of its smartphones
Showcases the trending design and strong performance of the HONOR 20 Pro at the region's largest consumer electronics show
HONOR returned to GITEX Shopper in Dubai this year to offer its  smartphones packed with features at a decent price point.
The Chinese smartphone company will present discounts on the HONOR View 20, HONOR 8X, the HONOR 10 Lite and the HONOR 10i in addition to other exciting products and accessories. The HONOR 20 Pro, which will make its debut at the annual exhibition this year.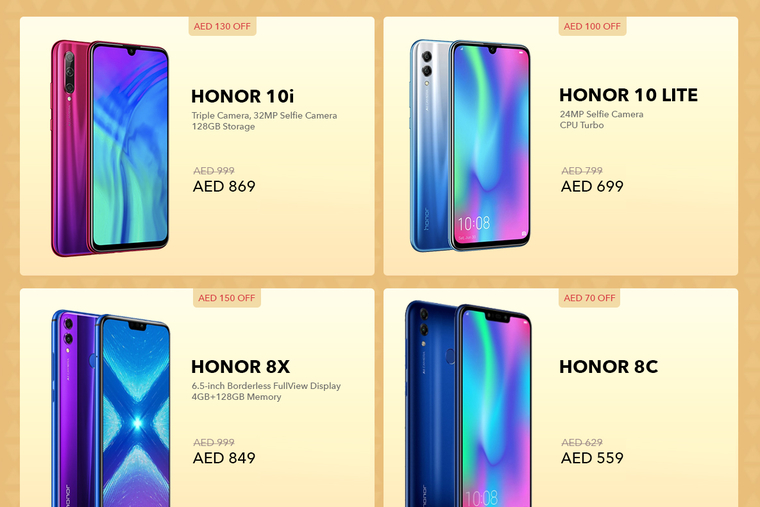 With a holographic design, the HONOR 20 PRO is equipped with a Sony IMX586 48MP AI Quad Camera and - f/1.4 wide aperture. The 7nm Kirin 980 AI chipset in the main driver of its speed and  performance. It is equipped with a 4,000 mAh battery and its 256GB storage that has GPU Turbo 3.0, the HONOR 20 Pro will be available at GITEX Shopper this year for AED 1999.
The HONOR View 20 packs a 25MP camera tucked away behind the screen, with a 48MP main camera on the rear.
HONOR 10i will be the most accessible device for those who enjoy a  good selfie and love to take pictures. HONOR 10i comes equipped with AI Beautification and sports a 24MP, 8MP and 2MP trio of cameras, and a 24MP primary camera.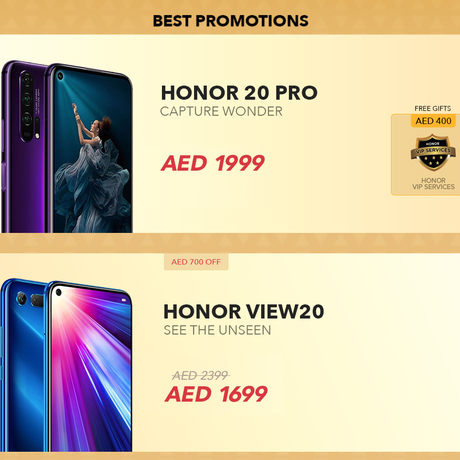 "As the largest event for consumer electronics in the region, GITEX Shopper presents a great opportunity to offer the best to our customers. This year is no exception with discounts across our top-selling products in the region," said Chris Sun Baigong, President of HONOR Middle East and Africa.
"Owing to the great customer response to the HONOR 20 Pro, we are delighted to present it to our customers at GITEX Shopper with an attractive bundle offer. We look forward to gamers unlocking the premium experience it delivers."  Baigong said
Visitors can avail all deals and offers at the Axiom stand at the event. More details on all discounts are available on the HONOR GITEX Shopper webpage.