Review: Vivo V19
Pushing the limits to bring flagship features on a budget
The Vivo V19 is a mid-range smartphone that delivers on one of the most sought after feature in smartphones today – its camera. The latest iteration of Vivo's V series is outfitted with an outstanding camera, a sleek design and a good battery life. While it is powered by Qualcomm Snapdragon 712, which is a tier below Snapdragon 800, it delivers on performance with no noticeable lags.
Aesthetics definitely matter and the V19 delivers with a minimalistic design that pleases the eye. The device is covered by glass on the front and back with a plastic frame sandwiched in between. This means that the V19 is quite prone to fingerprint smudges, but that is no deal-breaker as it lives up to expectations against most smartphones in the same price range. It comes with an applied protective film and a silicone case which are both handy.
The display is a sharp, 6.44-inch Super AMOLED screen with thin bezels and a dual punch-hole that houses the front-facing cameras on the top right corner. The quad-cameras at the back add to its sleek design and give the phone a classier finish.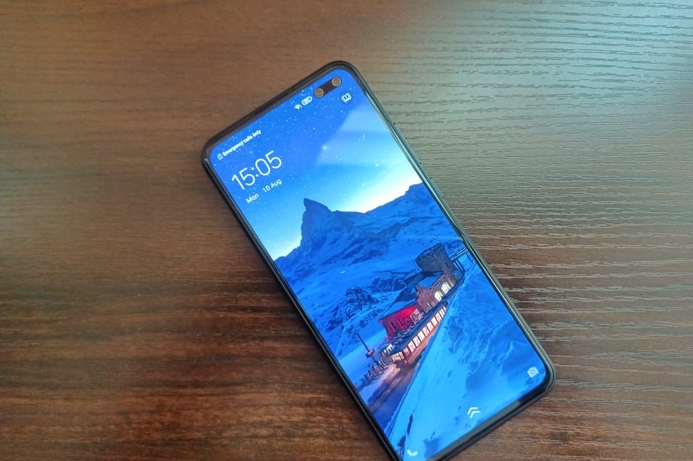 The Vivo V19 retains the 3.5mm headphone jack which is a definite ace up its sleeve, offering the audiophiles the option to use wired headsets. However, the speaker output is nothing to brag about and for we would recommend using headphones to music enthusiasts. The usual USB-C and 3.5mm audio ports sit at the bottom. The in-screen fingerprint scanner is fast and responsive.
Surprisingly, this phone is fitted with a Qualcomm Snapdragon 712 processor which seems underpowered compared to other smartphones in the same price range. While this seems like a step down, it does not damage the V19's performance. You will find that the interface quite responsive, multitasking is easy and apps run seamlessly.
Vivo V19 delivers an excellent gaming experience, and the gameplay is smooth with no noticeable lags. Some games may eat into the battery life, and we would recommend not pushing the phone to its limits as the heat dissipation is noticeable on aggressive usage. However, added features like high frame rate, HD settings and screen recording while playing more than make up for the loss in battery life.
This does not bog down the battery as the V19 has a fine capacity of 4500 mAh. A full charge can last you about a day and a half of normal usage. Charging is super-fast with Vivo Flash Charge 2.0, taking about half-hour for a 50 per cent charge. The base model comes with 8GB of RAM and 128GB internal storage, while on the higher end it offers 8GB RAM with 256GB storage, with both versions allowing for MicroSD expansion.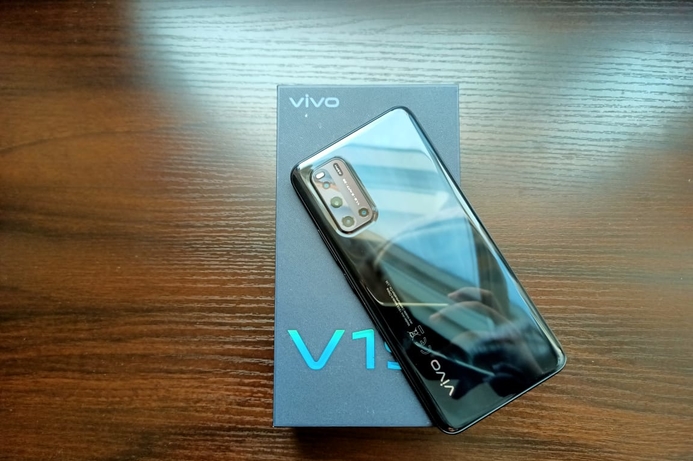 The V19 comes pre-installed with Android 10. However, it does not come in its basic form but instead applies Vivo's proprietary skin on top called Funtouch OS 10.0. Funtouch OS may have refined itself over the years, it nevertheless borrows a lot of cues from Apple's iOS, probably in a move to lure customers switching over to Android. A proprietary skin is only as smooth and functional as the hardware paired with it and Vivo has made sure not to cut any corners in this regard.
The phone's camera is one of its strongest suits. There are several modes to choose from, however, not all turn out perfectly. The V19 is outfitted with a dual 32MP main camera and an 8MP super wide-angle camera, along with a rear quad camera setup with a 48MP main camera, 8MP super wide-angle camera, 2MP macro camera and a 2MP bokeh camera.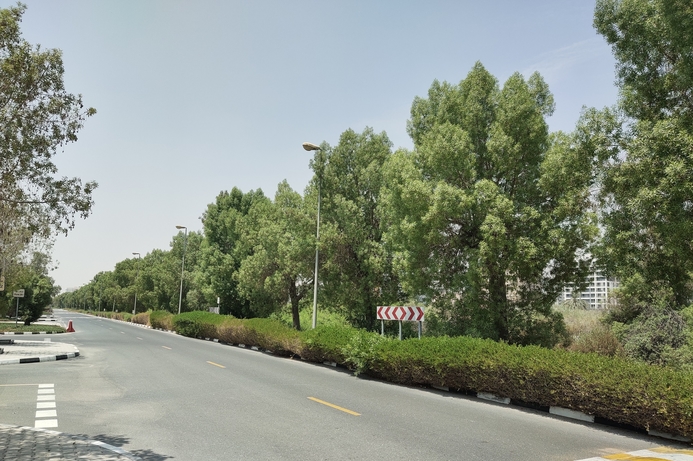 In auto mode, the rear and front-facing cameras produce quite decent photos. Low light and night mode images turned out fine. The zoom on its 48 MP camera delivers clear images, but it does drop a few details. The wide-angle lens works perfectly, and video output is good with slight stabilisation issues that can be avoided by using the anti-shake feature. The only fall out is with the macro camera that churned out blurry images. Vivo does balance most shortcomings with preloaded camera software such as the Super Night Mode, Ultra-Stable Video, Super Night Selfie, Super-Wide-Angle Selfie and AI Editor.
The Vivo V19 could have been the flagship with a more powerful processor such as the Snapdragon 855+ or the 865, especially considering that the hype around 5G.
Price: AED 1,499
Rating: 4.5/5