CES 2020 : Sony relased a car and also revealed the PS5 Logo
Sony's efforts in the area of mobility – such as pursuing safety, reliability, comfort and entertainment – are being positioned as a new initiative, named "VISION-S." The first prototype vehicle to result from "VISION-S" was showcased at the Sony booth.
January 07, 2020, 10:30 PM
Sony Corporation's President & CEO Kenichiro Yoshida spoke at the Sony press conference held ahead of the exhibition's public opening, stating "Creativity is a powerful driving force that moves Sony forward. When it is combined with our technology, it is unstoppable." He then proceeded to introduce Sony's latest offerings and new developments from its electronics and entertainment businesses.
Next to take the stage was Jim Ryan (President and CEO, Sony Interactive Entertainment), who announced that PlayStation4 has now cumulatively sold through more than 106 million* units worldwide, and that PlayStationNetwork had reached 103 million* monthly active users. He then discussed the cutting-edge technology and features of PlayStation5, slated to launch this holiday season, and unveiled the new logo design for the first time ever. He added, "our promise to the 100 million strong PlayStation community is to offer the biggest and best in content, and to deliver unique experiences to gamers with unprecedented speed."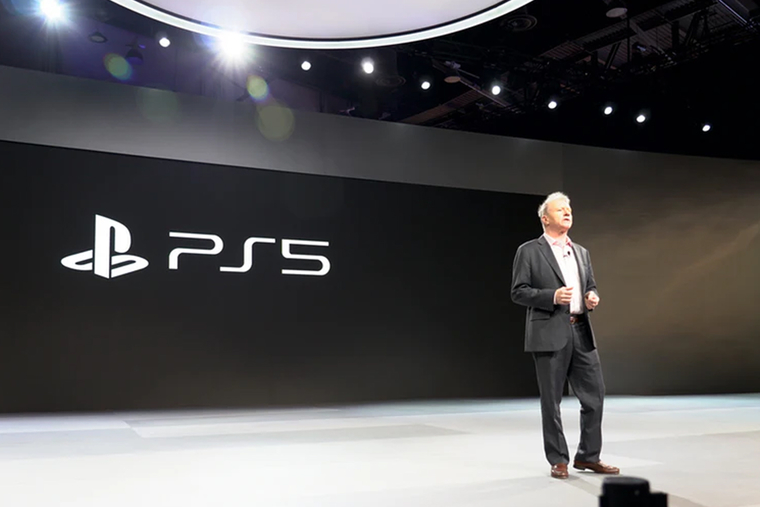 The reveal of the logo had attracted some form of mockery on the internet given that audiences wanted to see a physical console.
Yoshida stated that, "It's not an exaggeration to say that Mobile has been the mega-trend of the last decade. I believe the next mega-trend will be mobility," as he unveiled a prototype vehicle incorporating imaging and sensing technologies that contribute to safer and more reliable autonomous driving, and an array of highly-advanced electronics technologies that together deliver an unprecedented in-car entertainment experience. He concluded his presentation by stating that in addition to striving to contribute to society, "Sony will continue to evolve as a creative entertainment company with a solid foundation of technology."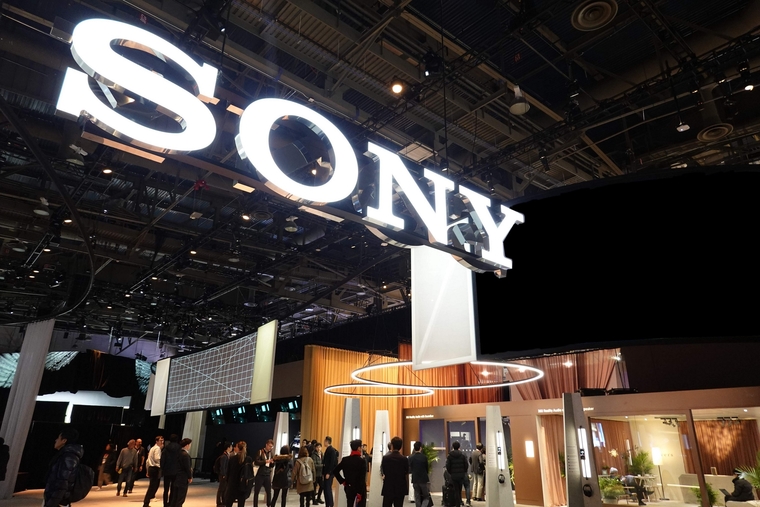 Main Products and Prototypes Being Showcased
The Sony booth introduced a range of initiatives that harness the power of creativity and technology, under the theme of sustainable value creation that all of Sony's diverse businesses strive to achieve as part of its corporate direction of "getting closer to people." Exhibits range from technologies Sony is pursuing in order to get closer to creators and users by enabling them to deliver 'reality,' such as high resolution video and sound in three dimensional space, in addition to 'real-time' technologies that support every stage of the production process through to the viewing experience, as well as various combinations of these technologies.
Sony's efforts in the area of mobility – such as pursuing safety, reliability, comfort and entertainment – are being positioned as a new initiative, named "VISION-S." The first prototype vehicle to result from "VISION-S" was showcased at the Sony booth. This prototype incorporates Sony's imaging and sensing technologies, as well as on-board software regulated using Sony's AI, telecommunication and cloud technologies, in order to continuously update and evolve its features.
A total of 33 sensors including CMOS image sensors and ToF sensors are embedded within the vehicle, in order to detect and recognize people and objects inside and outside the car, and provide highly advanced driving support. Sony's "360 Reality Audio" provides a deep and immersive audio experience through speakers built into each seat to encapsulate passengers in sound. The front seats face a panoramic screen on which rich and diverse content can be enjoyed through an intuitive user interface. Sony will continue to combine its advanced technologies to deliver greater safety and reliability, while also striving to inspire new emotion through revolutionary in-car entertainment experiences.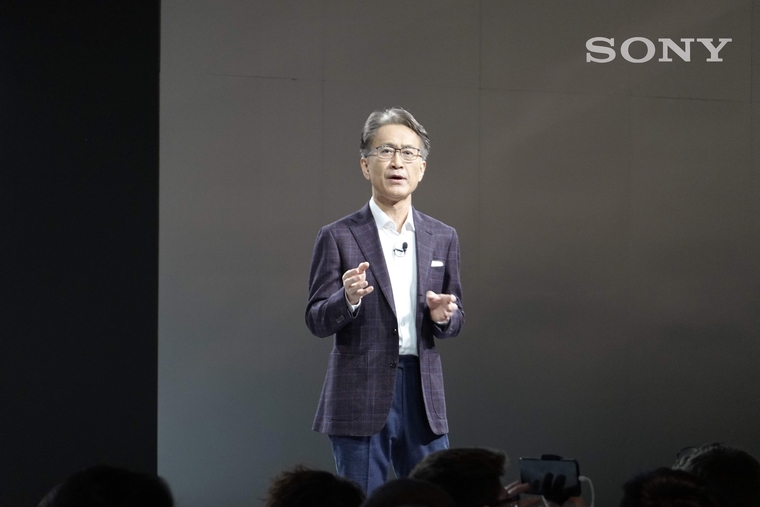 3D Spatial Reality Display Technology
Sony's unique Eye-sensing Light Field Display uses high-speed vision sensors and face recognition algorithms to enable super high precision spatial reality experience not found in conventional naked-eye 3D displays. It can be easily applied to VR (virtual reality) and AR (augmented reality) content, providing a versatile volumetric content creation environment to creators in various fields such as entertainment and product design.
New Content Creation Environment Provided by Large Screen, High Resolution Display System
As TVs continue to trend towards larger screens, and more content with higher resolutions and in HDR (Higher Dynamic Range) is created, there is a corresponding need for comprehensive, accurate evaluation of content on the professional monitors used by creators. In a professional editing room setup with a 4K x 2K Crystal LED display system (220 inch), visitors will be able to experience ongoing and future developments in the production environment for movies, TV shows, and online content.
Enriching People's Hearts Through the Delivery of Emotional Experiences
Sony is showcasing new products featuring the proprietary technologies previously found in its BRAVIA flagship MASTER Series. The 8K LED TV "Z8H" series brings the stunning picture quality delivered by its best-in-class Picture Processor X1 Ultimate as well as Sony's unique new "Frame Tweeter," which delivers a Sound-from-Picture Reality experience while maintaining a slim design. Additionally, the OLED TV "A8H" series newly features X-Motion Clarity, which draws fast-moving images clearly, while maintaining brightness.
January 07, 2020, 10:30 PM