Jabra launches the Jabra Elite 75t in the UAE
The 75t is 22% smaller and has 89% more battery life than the Jabra Elite 65t
December 17, 2019, 04:45 PM
Jabra, announced the next generation true wireless earbuds, the Jabra Elite 75t in the UAE.
Engineered to last longer and designed to fit better, the Elite 75t takes things up a notch, building on the same great calls and music that fans of the Elite 65t have come to love – with a notably longer battery life and a smaller, more secure, comfortable fit.
The Elite 75t leverages a lower power platform and connectivity technology from sister company GN Hearing as well as miniaturization know-how built up from four generations of true wireless Elite products.
The Elite 75t is specifically designed to provide enhanced comfort through its optimal earbud shape and size. The earbuds have been extensively tested for secure fit, so users can be confident that the earbuds will stay put, no matter what activity they may be engaged in. The sleek design makes the Elite 75t ideal even for smaller ears, while the ergonomic shape makes them so comfortable, users can enjoy their music and calls for extended periods of time.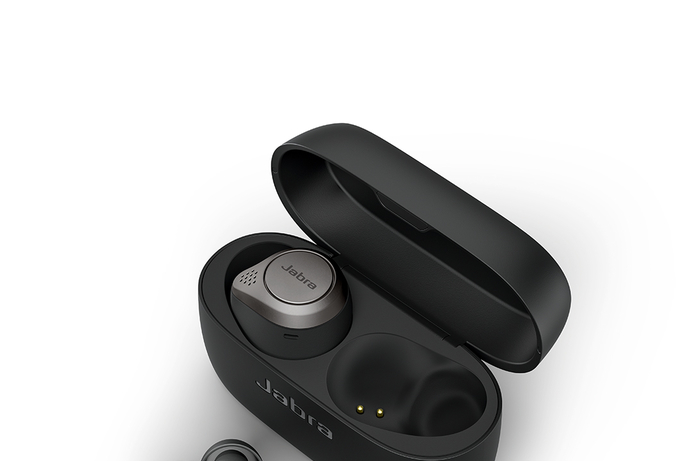 René Svendsen-Tune, CEO at Jabra, said, "Our biggest news at IFA 2019 is also our smallest yet. It is a result of our dedication to listening to and providing for changing customer expectations for a truly wireless experience. Taking a great product and making it better is a complex undertaking and that is exactly what we have achieved today. We have elevated the earbud experience, ensuring the most comfortable and long-lasting solution for on-the-go lifestyles. We are excited to welcome the Elite 75t, our newest, most innovative addition to our award-winning Elite range," he added.
Users can instantly connect to Alexa, Siri or Google Assistant, quickly accessing the information they may need – from setting appointments, to finding nearby events or having messages read out. Furthermore, Bluetooth 5.0 allows users to seamlessly connect the Elite 75t to their smartphones.
The Jabra Sound+ app allows users to choose their voice assistant, customize their music profile with the equalizer, modify how much nearby noise they want to hear (HearThrough), adjust their calls experience, keep track of battery charge, and much more.
The Elite 75t will be available in two colours – Titanium Black, and Gold Beige next year, offering varied options to users.
December 17, 2019, 04:45 PM