Fitbit debuts Heart Rate Tracking for Versa 2
The new FitbitOS 4.1 update delivers always-on display mode and a new advanced heart rate algorithm for the Versa 2
November 19, 2019, 01:15 PM
Fitbit announced several new software updates, bringing advancements to its popular smartwatches and Fitbit Premium membership service.
The release of OS 4.1 for its smartwatches powers new sleep features and greater functionality right from your wrist.Fitbit Versa 2 will have an enriched always-on display mode, and a new advanced heart rate algorithm all while giving you 6+ days of battery life.
"Staying motivated to maintain your health and fitness routine is really hard around Christmas. We're focused on making it more achievable through a combination of affordable devices, engaging software and our Premium membership to help you stay on track," said James Park, co-founder and CEO of Fitbit. "The new FitbitOS update and added Premium features give users even more support with innovative smartwatch tools, fresh workouts, new programs and more, setting users up for success going into the new year."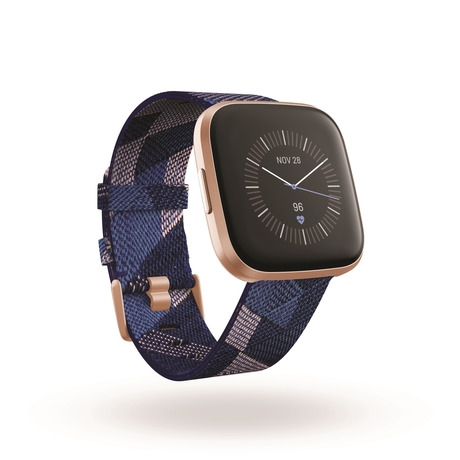 The OS 4.1 update brings  features announced with Versa 2 to Fitbit Ionic as well as the entire Fitbit Versa family of smartwatches. Among the latest in Fitbit's sleep tools, OS 4.1 delivers smart wake, a silent on-device alarm you can set to wake you with subtle vibrations at an optimal time in your sleep cycle. You'll also receive your nightly Sleep Score on-device, giving you a glanceable view of the quality of your night's rest alongside all of your sleep stats and data.
Specific to Versa 2 users, Fitbit has doubled-down to enrich the recently-launched always-on display mode to deliver five additional clock face options. Now in color, these feature full health and fitness stats, with faster transitions between always-on and active views, all powered by the device's AMOLED display, touting a 2+ day battery life.
Fitbit's advanced 24/7 PurePulse heart rate tracking also powers essential Fitbit features, such as Sleep Stages and Cardio Fitness Score. The new PurePulse algorithm, designed in-house by Fitbit R&D experts, uses machine learning to recognize the unique signature of heart rate in the optical sensor, leading to higher accuracy overall.
Fitbit is continuing to expand its Premium paid membership service that's available now to millions of users in 17 markets across the globe with a new wellness report, an expanded library of new workouts from third parties, and more motivational tools like new guided programs and activity challenges over the next few months to help support and guide you in reaching your unique health goals.
With your new, personalized wellness report, you can view an in-depth analysis of your Fitbit activity, sleep, heart rate and weight trend data for the previous 30 days or past year for long-time users. You can share this with your general practitioner, personal trainer or nutritionist to review your health trends over time, to better identify a potential health issue or help manage ongoing conditions.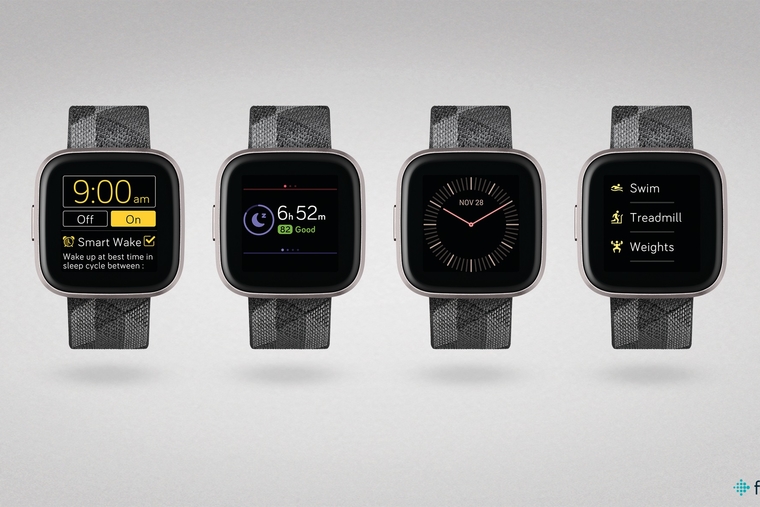 Premium members also gain access to a new "mindfulness" section in the Discover tab of the Fitbit app, with a variety of mindfulness and meditation sessions and mini-courses, as well as breathing exercises and soothing audio tracks designed to help you wind down and get ready for bed.
Premium continues to add new programs, like Kick Your Salt Habit and Habits for Restful Sleep, designed to provide additional support and motivation along your health and wellness journey. New adaptive, collaborative and customizable challenges and games are coming to Premium in the next few months.
These include an All for One challenge to work with your family and friends toward a shared goal, a Custom Challenge where you choose a specific activity and duration to compete against and an interactive game of Get Fit Bingo where the first to complete a row or pattern of activities wins.
FitbitOS 4.1 will begin rolling out to Fitbit smartwatch users the first week of December, just in time for Christmas to stay on track with goals, and as you look ahead to set new ones in 2020.  Fitbit Premium members can already access and enjoy many of the latest updates, with the rest rolling out on an ongoing basis in the coming months.
November 19, 2019, 01:15 PM