Dell launches Dell XPS 13 2-in-1 and Alienware M15 R2 at GITEX Shopper
The laptops are among the first in the region to incorporate the new 10th generation Intel Processors and 5th Generation Tobii Eye tracking on Alienware M15 R2 and WiFi 6.
Dell launched two of its laptops the Dell XPS 13 2-in-1 and the Alienware M15 R2 during the 2019 edition of GITEX Shopper.
The two laptops were designed and engineered to cater to the growing demand for 2-in-1 laptops and high performing gaming units.
The Dell XPS 13 2-in-1 and Alienware M15 R2 have already been generating a significant amount interest across the world and these flagship products now be available to dedicated gamers as well as those looking to enhance their productivity and efficiency both at home and in the workplace.
The all-new Dell XPS 13 2-in-1 offers more versatility thanks to its modern design and premium materials. It can now offer up to 2.5x more performance in a device that is 8% thinner than its predecessor and incorporates a UHD+ touch display that can reach up to 500 nits of brightness with Eyesafe Technology
Specifically referring to performance, the Dell XPS 13 2-in-1 features Intel's 10th Gen "Ice Lake" which allows the device to generate exceptional performance from a 10nm chip that should boost battery life and keep the heat down.
During Nvidia's investor's call that took place in March 2019, the green chipmaker revealed that the gaming laptop market had expanded by over 10x in just five years to reach over USD 12 billion USD by the end of 2018. This is also projected to grow even further in the next five years.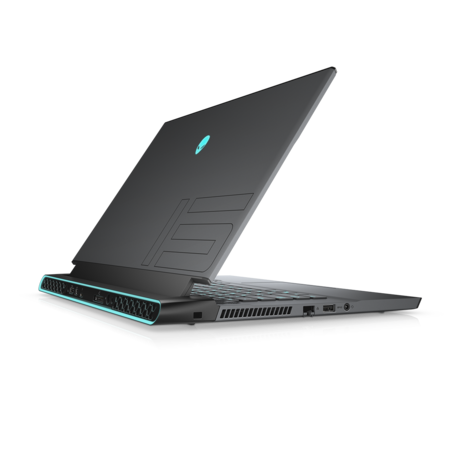 Weighing in at 4.75lbs (approximately 2.15 kgs) and 20.5mm thin, the new Alienware M15 R2 is the thinnest and lightest 15-inch Alienware laptop ever. It also features the new Cryo-Tech 3.0 technology with 8-phase multi-stage graphics voltage regulation and 6-phase processors voltage regulation delivering clean power while enabling longer sustained turbo frequencies for the best performance available in a thin gaming notebook. In addition, it is built with core technologies that include NVIDIA's GeForce RTX 20-series graphics with Max-Q design and up to 9th generation Intel Core i9HK processors with dynamic overclocking.
In addition, the Alienware M15 R2 gaming Ultrabook has an optional rich OLED HDR500 display experience combined with the awareness and reflexes only made possible with Tobii eye tracking, a first for thin gaming laptops. With 240Hz and 144Hz panels, gamers will be to maximize their potential, enhance their skillset and compete more effectively than before.
The two devices are now available for purchase and can be found at any major retailer in the UAE- starting prices are 7499 for XPS 13 2-in-1 & 9499 for Alienware M15 R2.

"GITEX Shopper is renowned for being an event that draws in the most enthusiastic and knowledgeable consumers. We are confident that they will not only enjoy experiencing these products first-hand at the event, but will also promote them profusely amongst their friends and family."  Prasad Nagarajan, Director Channel Sales - META at Dell
"Dell is committed to creating the most immersive experience for all our customers. We understand that performance is key to productivity which is why the XPS 13 2-in-1 and Alienware M15 R2 packs in all the latest cutting edge features any individual could need to maximize their productivity and unmatched experience." He added.