HP unveils OMEN gaming software and services
OMEN ecosystem empowers players with innovative tools designed to win
HP unveiled powerful OMEN software and services along with new OMEN and Pavilion Gaming hardware, all designed to create gameplay experiences for all level of players.
Beyond powerful gaming software and services, HP announced new displays and accessories including the esports ready OMEN X 27 Display, OMEN Mindframe Prime Headset, OMEN Encoder Keyboard and a variety of soft goods from the growing OMEN Transceptor line of accessories. Pavilion Gaming also makes its mark with the DIY friendly Pavilion Gaming Desktop, Pavilion Gaming Keyboard 800 and HP's first AMD powered CPU for a gaming laptop in the Pavilion Gaming 15. This portfolio is rounded out with the HP 22x and HP 24x displays.
"OMEN is a community inclusive brand committed to building a world-class ecosystem of the best hardware, software, content and services with the latest software and hardware additions, including OMEN Command Center, OMEN X 27 and the Pavilion Gaming Desktop, HP is enriching gaming experiences while helping gamers advance their skills and never stop improving." Anne-Sophie Hadberg, General Manager, EMEA Personal Systems, HP Inc.
HP had a lot to announce in its software lineup, here are the highlights: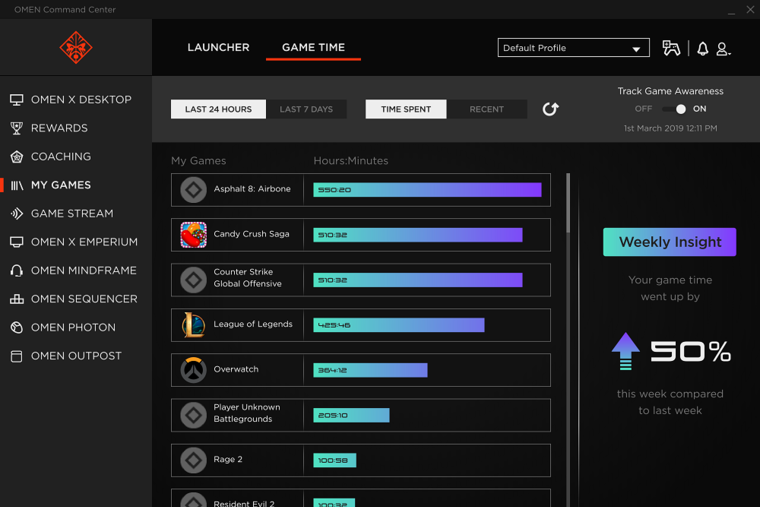 OMEN Command Center - which is available for any Windows 10 PC via the Windows Store, has a host of powerful new features designed to make it a central gaming hub.
Coaching arrives for OMEN PCs with initial support for League of Legends and more games on the roadmap. This AI-based tool (powered by Mobalytics) analyses gameplay and provides key insights into strengths and weaknesses to improve player performance.
With My Games, gamers can manage their devices and access their game libraries from one central location, providing quick and easy access to their favorite games. Includes real time monitoring of gameplay to keep track of how many hours spent on specific titles along with weekly insights.
The new Profiles feature allows the creation of mood, activity, or game-based profiles for OMEN PCs and accessories and includes support for the OMEN Sequencer Keyboard and OMEN Photon Mouse.
The new OMEN X 27 comes with a Quad HD (2560 x 1440) resolution display that showcases high dynamic range and DCI P3 90 per cent colour gamut for a decent gaming experience. To keep up with the FPS that high-end PCs and esports athletes require, the display comes with a 240Hz refresh rate with a 1ms response time and is AMD Radeon FreeSync 2 HDR certified to ensure the game screen is clean of tearing even when playing games in HDR mode.
This ties up with to three micro-edge bezels, a full metal height adjustable stand and ambient lighting that can be controlled via OMEN Command Center along with the new patented aim assist feature for a reticle that can be customised by shape and color.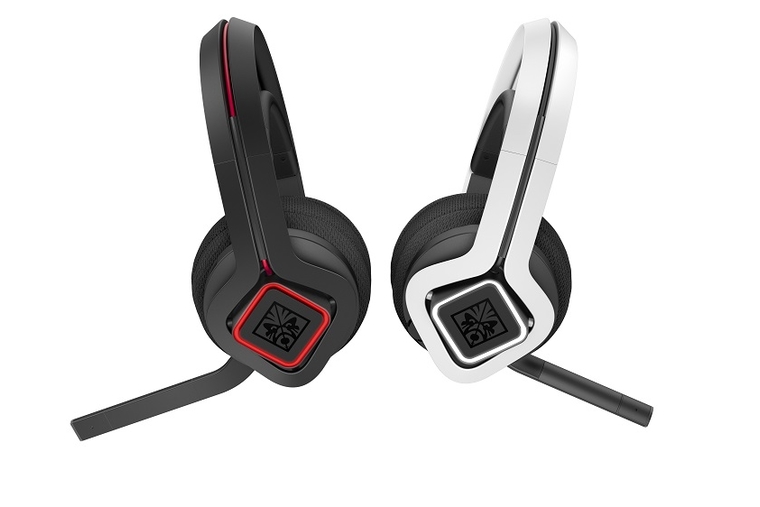 The new OMEN Mindframe Prime Headset includes several enhancements. The active cooling feature via FrostCap Technology incorporates a passive cooling feature with a newly added graphite heat spreader which takes advantage of the enlarged earpads.
The built-in 7.1 surround sound powered by C-Media Xear creates realistic spatial awareness to accurately pinpoint in-game sounds.  Lastly, the new OMEN Audio Lab within OMEN Command Center gives users, full control of the listening experience with a 10-band equalizer that has a variety of presets, audio level customisation and on/off switches for the 7.1 surround sound and ENC microphones.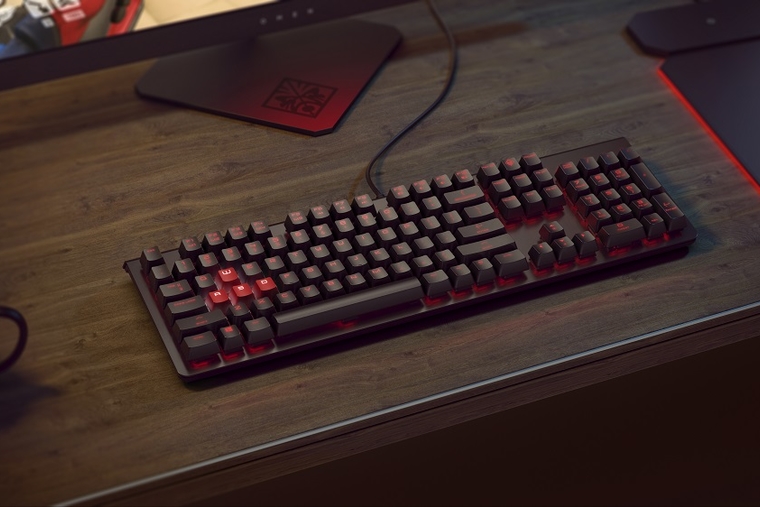 With a blue switch mechanical keyboard currently available in the OMEN 1100 Keyboard, the new OMEN Encoder Keyboard will come with both Cherry MX Red and Cherry MX Brown Switches for those who want incredibly fast and smooth operation or something that's quieter and has a little bump in the travel path. Complete with 100 per centanti-ghosting with n-key rollover and OMEN Command Center integration both keyboard options are built to win.
The Pavilion Gaming Desktop makes expandability a clear emphasis within a new space-saving 15L design. This design includes expansion slots for up to three storage drives and DIY upgradability for memory, graphics cards, networks cards and Wi-Fi cards.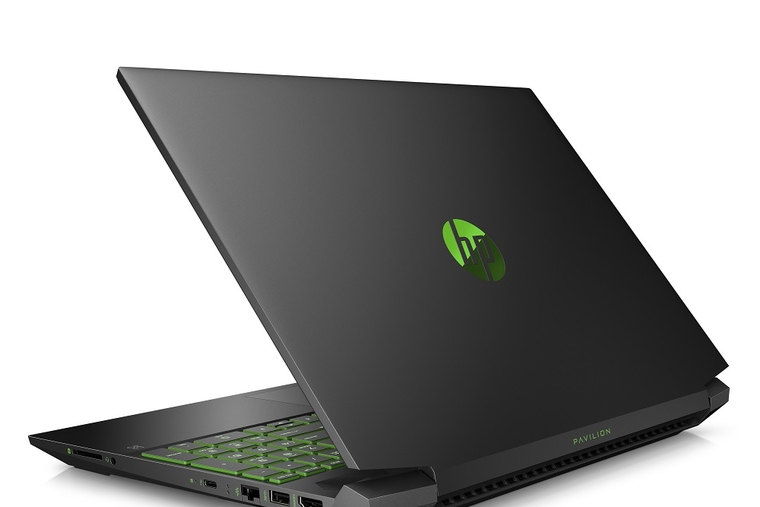 CPU options of up to 9 Gen Intel i7 8-core or 3 Gen, AMD Ryzen 7 8-core processors, graphics of up to NVIDIA GeForce RTX 2070 and latest RTX 2060 SUPER, and up to 32GB DDR4 memory yield the power needed for the latest games or creative projects.
The latest Pavilion Gaming 15 is the first AMD CPU gaming laptop from HP and features up to Ryzen 7 processor within an angular black chassis.
With up to NVIDIA GeForce GTX 1660Ti with Max-Q design graphics, micro-edge bezels with 144Hz or 60Hz 1080p display options Dual fan, wide rear corner vent, and enlarged air inlets maximise airflow to optimise overall performance, while keeping the machine cool during extended usage. Built for dependable game sessions, content creation, and outfitted with a Wi-Fi 5 option supporting Gigabyte speeds, this laptop is built for work and play.
The Pavilion Gaming Keyboard 800 features quiet, yet quick red mechanical switches complete with 100 per cent anti-ghosting with n-key rollover, a detachable wrist rest and four-zone LED lighting with on-the-fly backlit modes.
These additions to the Pavilion Gaming ecosystem pair brilliantly with the new HP 22x and HP 24x gaming displays. Both come with a 144Hz refresh rate and 1ms response time, AMD Radeon FreeSync technology, high-quality integrated speakers and adjustable stands. The HP 24x features G-SYNC Compatible and micro-bezels for a truly immersive gaming experience.
Pricing and Availability
• OMEN X 27 Display is expected to be available in EMEA in October for AED 3,299
• OMEN by HP Mindframe is now available at all leading retailers for AED 699
• OMEN X 25 Gaming Display is expected to be available by September, starting from AED 1,899
• OMEN Encoder Keyboard will be available from October for AED 599
• OMEN Transceptor Bags available at leading retailers for AED 639
• Pavilion Gaming Desktop is expected to be available in ME in October starting at AED 3,299
• Pavilion Gaming 15 Laptop is expected to be available in ME in October starting at AED 3,999
• HP 22x is expected to be available in EMEA in September for AED 849
• HP 24x is expected to be available in EMEA in September for AED 1,099.
• Game Coaching is available on the Command Center in EMEA now, while Rewards will be coming to the Command Center in EMEA in early 2020.