HP's gaming Line-up now available in the UAE
HP unveils the Omen X 2S which HP say is the world's first dual screen gaming laptop
Making its regional debut, HP Inc. showcased a new line-up of its latest OMEN and Pavilion Gaming laptops at a launch in Dubai.
"The expansion of our gaming portfolio serves as testimony of our continuous commitment to the gaming community. With the growth of the gaming industry in the region, we have recognized that gamers have an increased appetite for more powerful and innovative products. With that in mind, we have introduced a much stronger line-up of laptops, accessories and displays, giving our end-users an opportunity to witness the highest levels in terms of product design, form-factor, engineering and performance." Peter Oganesean, Managing Director, UAE and East Africa at HP Inc
The OMEN X 2S Laptop is what, HP claims is the world's first dual-screen gaming laptop. Though dual screen laptops aren't a new concept as Asus has already developed two iterations of devices, just not towards gamers. The dual screen OMEN X 2S appears targeted towards high end streamers who would prefer to have a second screen but most gamers would consider it a gimmick given the size of the second screen.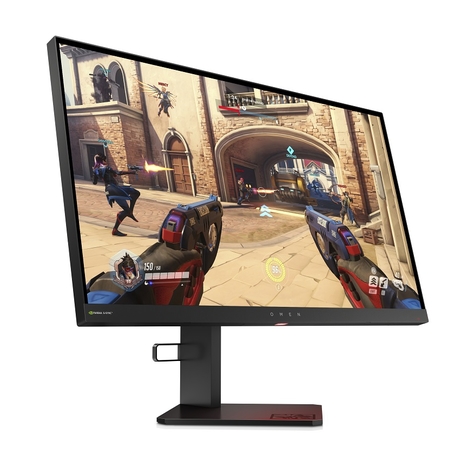 "Research suggests that 82 per cent of people use their mobile phones for messaging during gaming sessions, a whopping 61 per cent listen to music, while 49 per cent even watch game related live streams, video content or browse websites.). Leveraging this data, we designed the OMEN X 2S, a product that introduces the world's first dual screen gaming laptop to our region, opening up an entire new world for gamers and how they interact in-game." Katia Merheb, Personal System Consumer Category Manager at HP Inc. Middle East
"Adding to the already impressive features, the OMEN X 2S offers gamers a real-time screen mirroring option that can cut and magnify parts of the main screen – including copying the map portion of a racing game – to the second screen," she added.
The dimensions and composition of the laptop has a thickness of 20 mm and a full metal chassis that makes it the first 15-inch diagonal gaming laptop in the world to come with an applied liquid metal compound to the thermal system. The result is heat dissipation at 10 times the thermal conductivity of silicon thermal grease, up to a 28 per cent frames-per-second (FPS) performance boost over traditional grease when testing in Apex Legends, and an 8.5 per cent faster lead time in a Blender Benchmark test.
The laptop features OMEN Tempest, a thermal solution powered by a 12V fan, which utilizes three-sided venting to enable five-way airflow. Powered a NVIDIA GeForce RTX 2080 Max-Q design. It has the latest 9th Gen Intel Core i9 high performance mobile processor, powered by up to 5.0 GHz Turbo8, eight cores and 16 threads, and up to 32 GB of RAM.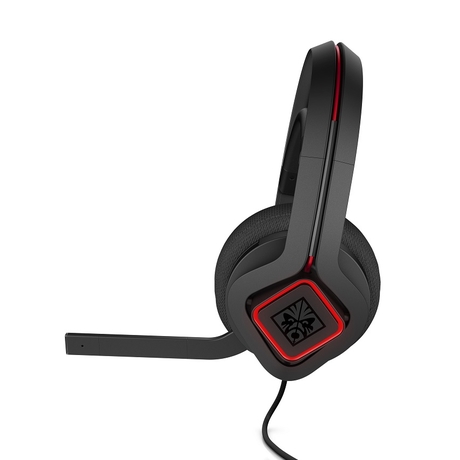 Additionally, this week at Gamescom, HP unveiled OMEN software and services along with new OMEN and Pavilion Gaming hardware, all designed to create gameplay experiences for all level of players. With the introduction of Coaching, an AI tool that lets you learn how to play professionally. The downside of this software being that it's only available for one esports title, League of Legends.
HP also announced new displays and accessories including the esports ready OMEN X 27 Display, OMEN Mindframe Prime Headset, OMEN Encoder Keyboard and a variety of soft goods from the growing OMEN Transceptor line of accessories.
Pavilion Gaming also makes its mark with the DIY friendly Pavilion Gaming Desktop, Pavilion Gaming Keyboard 800 and HP's first AMD powered CPU for a gaming laptop in the Pavilion Gaming 15.
This portfolio is rounded out with the HP 22x and HP 24x displays, ideal for gamers on a budget.
The event showcased the availability of several laptops, desktops, accessories and displays that include: OMEN by HP 17 Laptop, OMEN by HP 15 Laptop, HP Pavilion Laptop, OMEN X Emperium 65 Display, OMEN X 25 Gaming Display, OMEN by HP Chair and OMEN by HP Mindframe.
Pricing and Local Availability:

• OMEN X Laptop is expected to be available mid-September for, starting from AED 11,599
• OMEN by HP 17 Laptop is expected to be available by end of August, starting from AED 10,099
• OMEN by HP 15 Laptop is expected to be available by end of August, starting from AED 8,399
• HP Pavilion Laptop will be available by end of August, starting from AED 3,599
• OMEN X Emperium 65 Display is expected to be available by September, starting from AED15,299
• OMEN X 25 Gaming Display is expected to be available by September, starting from AED 1,899
• OMEN by HP Chair is now available at all leading retailers for AED 1,299
• OMEN by HP Mindframe is now available at all leading retailers for AED 699