HTC VIVE announces availability of VIVE cosmos in Saudi Arabia
The new mod expands functionality of Vive Cosmos for existing Vive users with base stations and controllers
January 13, 2020, 01:45 PM
HTC VIVE announced features and functionality of the new VIVE COSMOS, and launch bonuses. Vive Cosmos is the latest premium PC-based virtual reality (VR) system created with a new level of accessibility and ease of use, designed to grow with users over time through a modular faceplate design that can change the functionality of the headset, such as the newly announced VIVE Cosmos External Tracking Faceplate.
"HTC Vive Cosmos offers an unmatched experience and is our most versatile headset yet. With Cosmos, we've continued to refine and improve on what a premium VR experience can and should be," Graham Wheeler, General Manager EMEA, HTC VIVE.
"Vive Cosmos opens new worlds and grows with you. With inside-out tracking, options in the future for different faceplates, unlimited content in the box, and the new user interface, we see limitless possibilities for XR customers."
Technical Features
The all-new Vive tracking system has six camera sensors for wide and accurate inside-out tracking. Cosmos features a 2880 x 1700 combined pixel resolution—an 88% increase over the original Vive—delivering crystal-clear text and graphics. All-new LCD panels reduce the distance between pixels and combined with real RGB displays minimize screen-door effect.
First External Tracking Faceplate Announced
With a modular faceplate design, Vive Cosmos is the most versatile premium VR headset yet, designed with upcoming accessories to change the functionality of the headset and offer customers the ability for their headset to grow with them over time. The first official "mod" is the Vive Cosmos External Tracking Faceplate for customers that want to continue to use their existing Lighthouse base stations for tracking scenarios, but also take advantage of the superior performance of Vive Cosmos. This first base station-compatible mod supports Vive's ecosystem of peripherals including the Vive Tracker, delivering unprecedented input freedom for VR controls.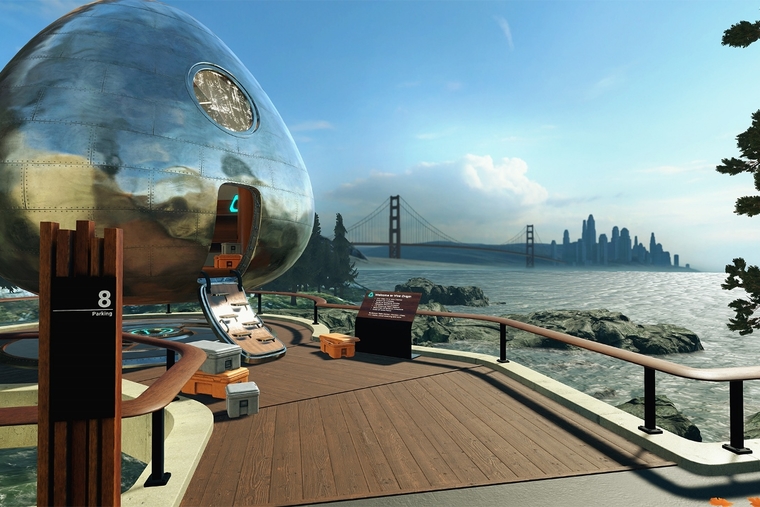 Included Content
Vive Cosmos is the VR headset that packs a powerful content punch right out of the gate with an included 6-month Viveport Infinity subscription during the launch period. Viveport Infinity gives unlimited access to hundreds of top-rated VR apps, games, and videos.
Vive Reality System
Cosmos will feature a redesigned user interface called Lens to easily navigate XR and Viveport Infinity applications, and a new, dynamic home space called Origin. The Origin space is the launchpad for VR applications and interactive experiences that will grow over time.
Vive Cosmos will be available for purchase online from VIVE.COM as well as through select retailers like Jarir Bookstores, Xcite by Alghanim Electronics, and Virgin Megastore.
January 13, 2020, 01:45 PM