CES 2020 : Linksys brings 5G, Scene Control and Motion Sensing Technology
Linksys, return to CES with new smart home innovations that include 5G, WiFi 6 and home scene control.
January 07, 2020, 11:30 PM
Linksys unveils its 5G innovations at CES 2020 which will be made available to the public beginning Spring 2020 and continuing through the year.
• Linksys 5G Mobile Hotspot – harness the best performing wireless technology and WiFi standard with 5G and WiFi 6 for fast, seamless connectivity anywhere; with an added USB port for Quick Charge abilities, the 5G Mobile Hotspot ensures devices are powered up and optimally connected at home or on-the-go
• Linksys 5G Modem – access 5G broadband speeds at home; add Intelligent Mesh Technology with Linksys Velop systems to envelop entire home with uninterrupted high-speed connectivity
• Linksys Velop 5G Mesh Gateway – conveniently combines the power of 5G networks with flexibility of Linksys Intelligent Mesh Technology and reliable AX/WiFi 6 in a two-in-one modem and router solution; it also works with other Linksys Velop systems to expand mesh coverage and blanket an entire home in optimal WiFi
• Linksys 5G Outdoor Router – seamlessly tap into Millimeter Wave 5G network and 10Gbps wired connection for superfast internet connections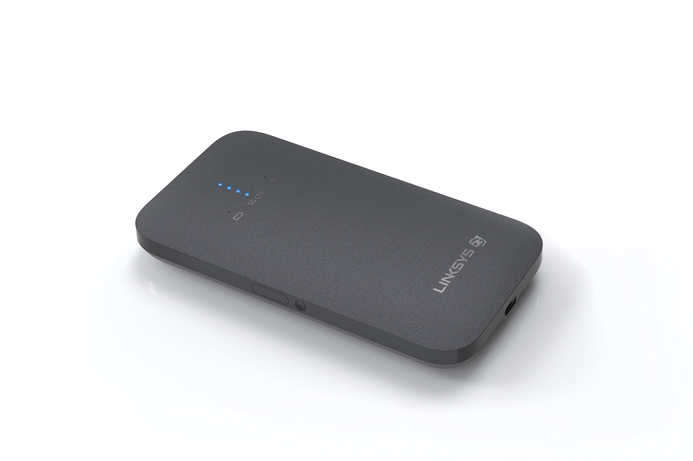 Future-proofing with WiFi 6
The Dual-Band Mesh WiFi 6 router (MR9600) and Velop WiFi 6 system (AX4200) today join Linksys' growing WiFi 6 portfolio, delivering the latest WiFi standard and Intelligent Mesh Technology for faster internet speeds, more coverage, reliability and easy-to-use Mesh WiFi.
• Dual-Band Mesh WiFi 6 router (MR9600)
o WiFi 6 capabilities for 4x faster speeds, more WiFi range and increased capacity
o Built-in Linksys Intelligent Mesh Technology to expand seamless WiFi coverage with Velop nodes or Velop mesh routers as WiFi needs grow
o 8-stream WiFi 6 technology with speeds up to 6000 Mbps (simultaneous Dual-Band – 2.4 Ghz, 5 Ghz)  
o Available in March 2020 (to be confirmed)
• Velop WiFi 6 system (AX4200)
o Affordable WiFi 6 mesh system with built-in Linksys Intelligent Mesh Technology, Bluetooth capabilities, and advanced security settings
o Coverage of up to 3,000 square feet per node
o 8-stream WiFi 6 technology with speeds up to 4200 Mbps (Tri-Band – 2.4 Ghz, 5 Ghz, 5 Ghz)  
o To be launched in Q2 2020
Motion-sensing technology and in-vehicle presence detection with Linsys Aware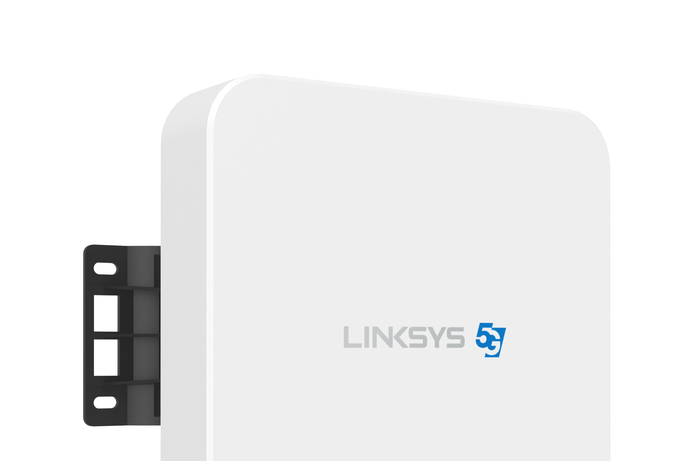 Linksys Wellness Pods – Created in partnership with Origin Wireless, the Linksys Wellness Pods will allow for more detailed insight into consumer well-being, targeting those who want to better manage their health, as well as monitor the health of loved ones, especially the growing aging-in-place population. Built to work in tandem with Linksys Velop Tri-Band nodes and through Linksys Aware software, the Wellness Pods offer better understanding and extra peace of mind when prioritizing health goals by monitoring daily routines, and tracking breathing patterns, sleep quality and fall detection without the use of wearables or cameras.
Linksys Vehicle Presence Detection – Linksys is applying its Linksys Aware motion sensing software to in-vehicle monitoring, tackling safety issues such as children or pets being left unattended in cars during extreme temperatures. Utilizing its built-in Linksys Aware software, the Linksys Vehicle Presence Detection system is able to detect motion and breathing when the vehicle is turned off to notify user(s) when movement and/or breathing occurs to prevent danger.
January 07, 2020, 11:30 PM