Crunch the numbers: fire the focus group
Massive volumes of customer data and the advent of AI are transforming the marketing industry. Joakim Leijon, founder and CEO of Whispr Group urges marketers and creatives to embrace their data-driven future
GITEX Preview: What are some of the key messages you want to get across during your presentation and discussions during the GITEX Conference?
Joakim Leijon: The key message would definitely be 'stop making critical decisions based on gut feelings.' Data should be informing decisions and not gut feelings. This is a huge problem for any corporation, in any market. People are using gut feelings to make critical decisions and it's really, really bad for business.
It's an older, traditional approach to doing business. Gut feeling has been ruling company decisions for centuries and it still is in many companies, but it's the traditional companies that are going to die off if they don't understand now that data is the new gold.
GP: You're working with some huge brands, like Coca-Cola, McDonald's and Adidas. What sort of data sets are you working from?
Leijon: We're data and tool-agnostic, so we could work with any type of data. We focus on harvesting actionable insights and strategy for clients across different data sets and different sources, but we have a soft spot for online conversation analysis, which means that we're gathering a lot of data from what consumers are writing online, on blogs, on forums, on social media, on websites, on news sites, all types of open online data.
GP: Can you give us some examples of perhaps how you use some of that data to improve the effectiveness of a marketing campaign?
Leijon: We're using the conversations to inform the strategies. It could be a message that consumers are really into talking about 'X, Y, and Z' right now. Or it could be consumers are loving the person you had in your campaign, or they didn't like the product you pushed in a certain way. So basically just quickly getting a feedback loop from consumers throughout the whole campaign. And also helping to create the best campaign in the beginning before the creatives get going. No creative should base anything on gut feeling. It should be boxed in with data. The creative solutions should come from there.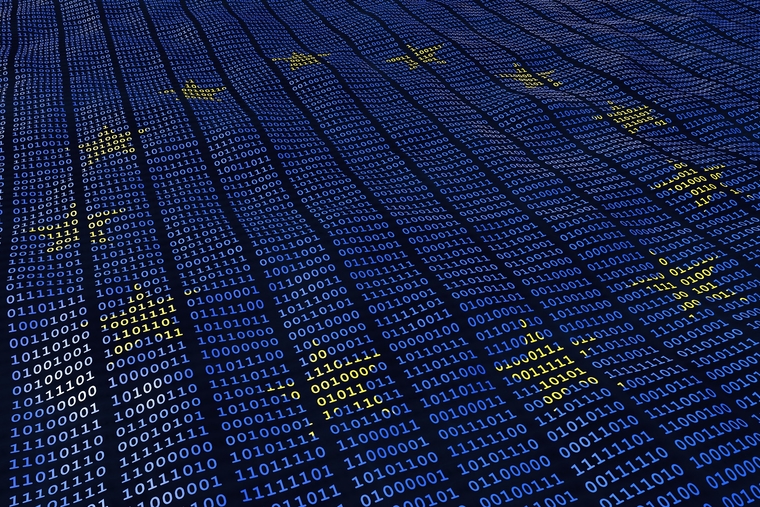 GP: Previously, I guess, when you wanted market data and feedback, you got a focus group together. As you're looking at online conversations. I'm assuming you can move quicker, more cost effectively and with a much bigger audience sample?
Leijon:  Yes. Just recently, we analysed over 385 million online conversations, though I can't say for which company.
That obviously is insane volumes of data. It captures snapshots from so many people, in 95 different markets, which is just insane. That is impossible to do with surveys or focus groups, or phone interviews. This is basically the only way if you want to get quick feedback from all your consumers at the same time.
GP: How do you cover that much data? Are these algorithms you guys have designed? Is there some form of proprietary technology?
Leijon: It's both, I would say. Basically, we are also tool agnostics, meaning that we have both our own tools that we developed, but we also use the best tools the market has to offer. If we don't have the best tool in-house, we'll buy the best tool. We use a lot of artificial intelligence to gather those massive volumes of data and to cluster them into different buckets, and then the human analysis team takes over. They sift through it and derive action-based insights from those big data sets.
GP: That sample size you mentioned earlier was in the millions. How many human experts do you need to sit down and assess that volume of data?
Leijon: Sometimes it could be like 10 to 15 people per project because artificial intelligence is great for certain things, but it's certainly not smarter than humans at this point, which is something we should all be really happy for. The human part is really, really necessary. Anyone that tells you otherwise is just trying to sell their own artificial intelligence software.
GP: Which industries are leading this huge, data-driven approach to the marketing strategies?
Leijon: We work with every industry possible. We work with a lot of B2C, with B2B companies that are working in a wide range of industries. There are markets that you never would expect to be using this kind of technology. But if you want to know which companies are at the forefront, it's definitely the internet companies like Spotify, Google, big players like that. They really understand that data is the new gold.
GP: Are you working with any media streaming companies?
Leijon: Definitely. Spotify is a client of ours and they were really quick in understanding that this is gold for them. This field is booming.
GP: Do you have any clients in the Middle East?
Leijon: We've been focusing on the mergers and acquisitions industry. We have a due diligence product that is created based on large size consumer data, which complements the DD process of management consulting firms like Boston Consulting Group, principle investors and private equity. It's a product that offers an outside-in perspective, and currently only Whispr Group offers this type of product in the market.
GP: How much information are you gleaning from social media and people's social media profiles?
Leijon: I would say that it's becoming less and less because after what Cambridge Analytica did, we really have to respect everyone's privacy. We take that really, really seriously. It's basically the commonality of clustered metadata that provides the best insights.
GP: As you're based in Europe, I'm assuming that everything you do is governed by General Data Protection Regulation (GDPR)?
Leijon: It [GDPR] was really necessary, but it definitely made it harder for companies like us, which I think is good because what Cambridge Analytica did put a dent in the trust for companies like Whispr Group. They really messed it up for the rest of us by being super greedy. We could do that as well, but we're just not because we respect people's privacy and we're long term in this business.
GP: Is GDPR actually a good way of resetting the clock and getting everyone to go; 'Okay - these are the standards that we need to follow.' Is that pretty much how you guys have approached it?
Leijon: Yes. We like the approach because we've always been really good at finding the data and respecting people's privacy, so GDPR has been good for us. It was really, really bad for companies like Cambridge Analytica. Changes in the space continue to happen to ensure consumer privacy and protection. It's definitely harder, but it's essential and necessary part of the job.
GP: Where do you guys find your experts in terms of artificial intelligence? As you are in Europe, I  imagine you have access to more skills, is that right?
Leijon:  I wish I knew the answer to that because then we would be all over that part. Mostly, we train people ourselves. We have a really good training program and we have great analysts and they basically teach the newcomers how it works. That's the best approach that we have found so far, just finding people that are really smart, eager to learn, and passionate about making a change in this business.
Joakim Leijon is appearing in the Digital Marketing conference at GITEX Technology Week.